Autodesk Fusion 360 + Extensions
The future of product development
Autodesk Fusion 360 is a whole new way to design modern and complex parts and products. The cloud-based software includes a huge variety and depth of functionality not found in any other product. All features are designed to give the designer, engineer or even manager as many tools as needed – to develop products even easier, even faster and even more diverse. Since the software works using cloud networks, all work processes, renderings, simulations and many other features are streamed live. This makes the work faster, more accurate and better than anything we've seen in previous CAD, CAM and design products. In the future, the designer can design a rib geometry while the simulation engineer is already simulating the fillability on the previous geometry, or another one is testing the strength of the design – and all having access to the results in real time.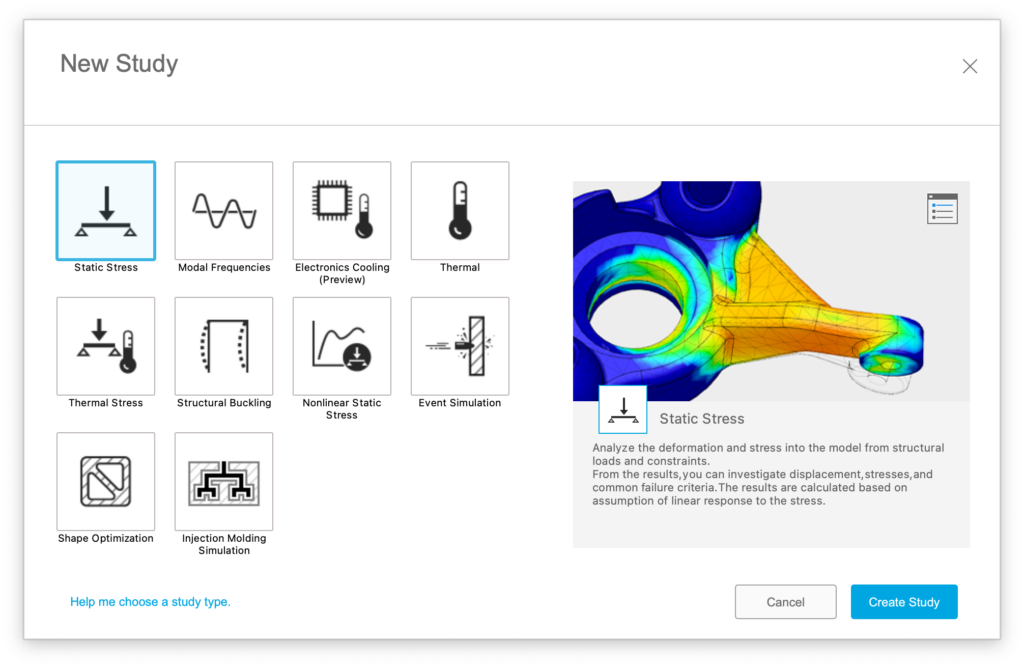 The base product Fusion 360: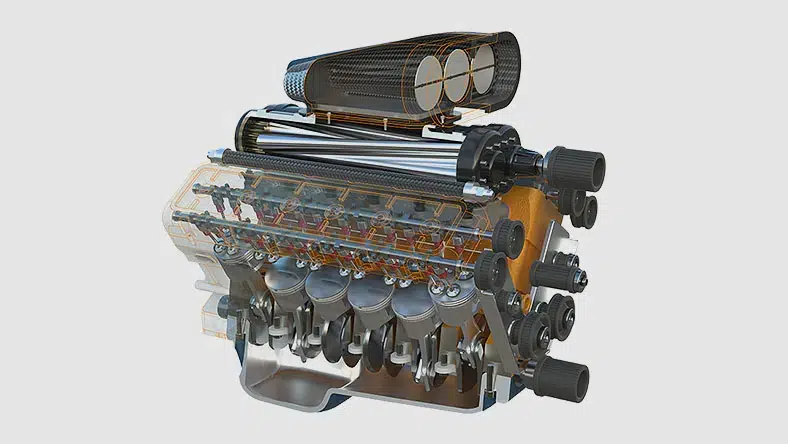 The basic version of Autodesk Fusion 360 already offers countless functionalities in sketching and design, freeform surface modeling, machining and generative design, rendering and even simple static simulation analysis. All other functionalities can be activated in no time.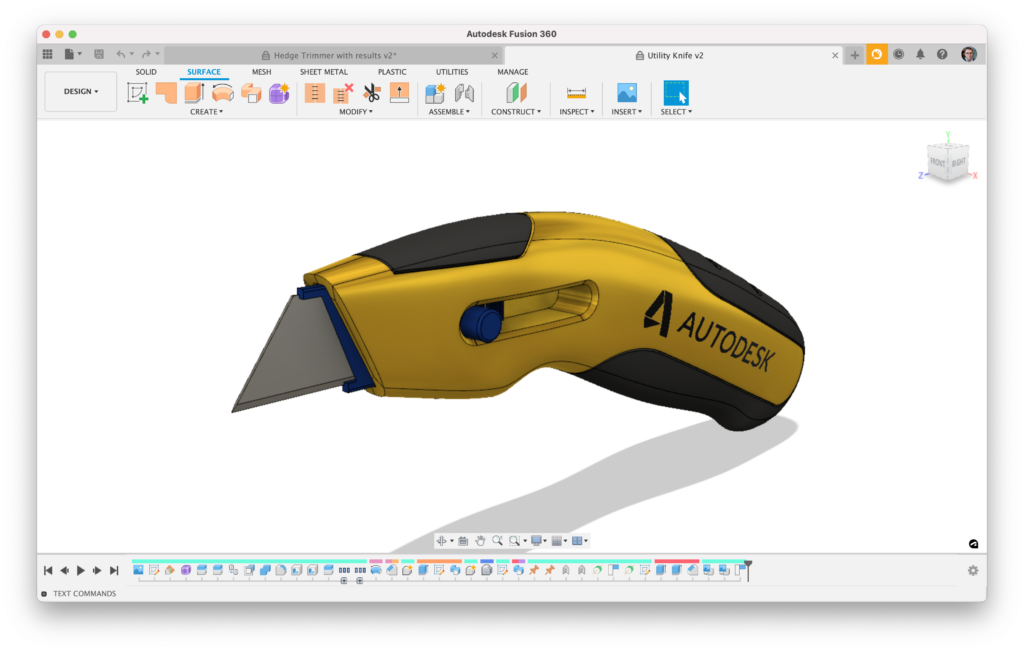 Fusion 360 Base Version
480,- €p.a.*
Integrated software for CAD, CAM, CAE and PCB.
First features for:
- Planning
- Design
- Electronics
- Manufacturing
Fusion 360 Base Version
1440p.a.*
Integrated software for CAD, CAM, CAE and PCB.
First features for:
- Planning
- Design
- Electronics
- Manufacturing
The Fusion 360 advantages at a glance:
Simple and very fast interface
Little to no training required
Suitable for occasional use (parallel to construction)
Inexpensive, flexible and individual – can be used on a daily or modular basis
Inexpensive and at the same time highly accurate injection molding simulation
Cloud-based and thus hardware-independent simulations
What is a Fusion 360 Extension?
Extensions allow you to use advanced design and manufacturing technologies in Fusion 360. For injection molding simulation, for example, this means using the high-performance Moldflow computational solvers.
Extend the software with modular extensions and use features such as complex machining strategies, generative design, simulation, and additive manufacturing workflows on demand.
Customize your software usage to project schedules with annual subscription options or Flex Tokens.
The following Fusion 360 Extensions already exist:
Generative Design Extension
Product Design Extension
Machining Extension
Nesting & Fabrication Extension
Manage Extension
Additive Build Extension
The most interesting extensions for designers of plastic components: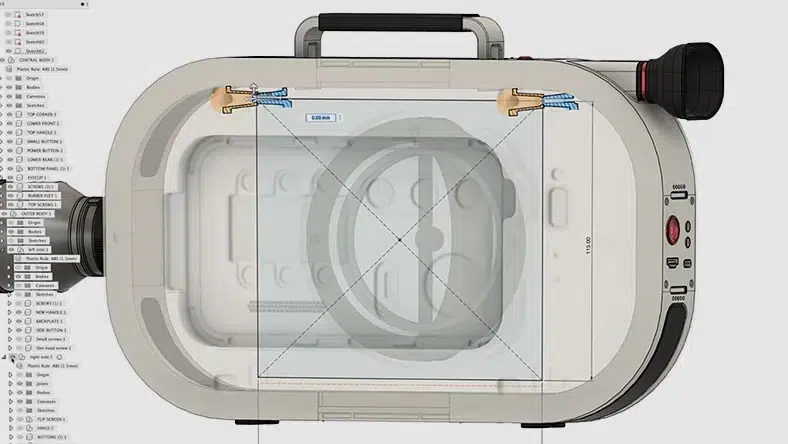 This extension offers individual design rules for plastics, wall thickness, draft angle, knife edge and undercut analyses. In addition, snap-hook and hole designs suitable for plastics can be inserted simply.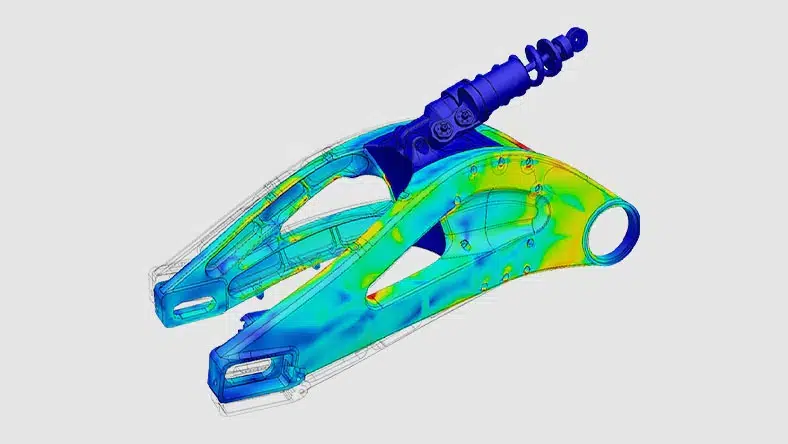 The Simulation Extension already offers all functions from Moldflow Adviser Premium and much more on top. In addition to injection molding simulations with filling and holding pressure, warpage calculation is also included. Furthermore, a variety of mechanical simulations can be performed.
Generative Design Extension
With the Generative Design Extension you can generate topology-optimized designs taking into account mounting and environmental boundary conditions as well as forces and moments. Even manufacturing boundary conditions such as injection molding can be taken into account.
Product Design Extension
525,- €p.a.*
- Plastic rules
- Snap hook and hole design
- Wall thickness indication
- Draft analysis
- Undercut analysis
- and much more
Simulation Extension
1410,- €p.a.*
- Injection molding simulation
- Static component analyses
- Dynamic analyses
- Implicit and explicit calculations
- Impact simulations
- and much more
Generative Design Extension
1410,- €p.a.*
- Topology optimization
- 2.5, 3, 5-axis milling
- Metal and injection molding
- Observed wall thicknesses and draft angles
- 3D printing (additive)
- Countless design algorithms for new products
Autodesk Fusion 360 and Product Design & Simulation Extension Overview
For further information on the operation and use of Fusion 360, we recommend attending our training courses.
| | | | |
| --- | --- | --- | --- |
| | Adviser Premium | Adviser Ultimate | Fusion 360 + Extensions |
| Import of common CAD formats | ✔ | ✔ | ✔ |
| Modelling of runners | | ✔ | ✔ |
| Modelling of cooling systems | | ✔ | |
| Import of assemblies | | | ✔ |
| Dual Domain meshes | ✔ | ✔ | |
| 3D meshes | ✔ | ✔ | ✔ |
| 3D meshing of runners | | | ✔ |
| 3D modelling of cooling systems | | | |
| 3D modelling of heating systems | | | |
| | | | |
| --- | --- | --- | --- |
| | Adviser Premium | Adviser Ultimate | Fusion 360 + Extensions |
| Injection point evaluation | ✔ | ✔ | ✔ |
| Process window evaluation | ✔ | ✔ | ✔ |
| Fill | ✔ | ✔ | ✔ |
| Fiber orientation | ✔ | ✔ | ✔ |
| Packing | | ✔ | 10 seconds |
| Runner optimization | | ✔ | ✔ |
| Warpage | | ✔ | ✔ |
| Tool cooling (average) | | ✔ | |
| | | | |
| --- | --- | --- | --- |
| | Moldflow Adviser | Moldflow Insight | Fusion 360 + Extensions |
| Thermoplasts | ✔ | ✔ | ✔ |
| Tool steels and alloys | ✔ | ✔ | |
| Cooling media | ✔ | ✔ | |
| Elastomers | | ✔ | |
| Duromers | | ✔ | |
| | | | |
| --- | --- | --- | --- |
| | Moldflow Adviser | Moldflow Insight | Fusion 360 + Extensions |
| Number of parallel simulations | ∞ | 3 | ∞ |
| Number of cores per simulation | up to 100 | up to 100 | ∞ |
| Queue (Job Manager) | | ✔ | ✔ |
| Access to Cloud computing | | ✔ | Cloud only |