Did you know Moldflow Insight can simulate Venting?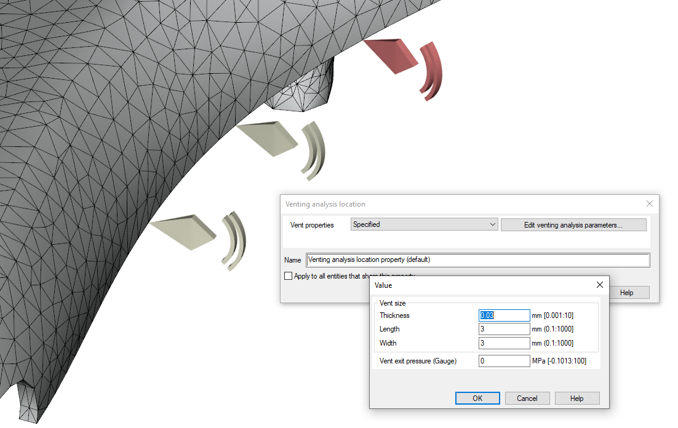 Moldflow will always assume perfect venting unless we are in a 3D mesh and run a venting analysis. We can apply nodal boundary conditions like Vent locations and can assign the Vent thicknesses, lengths, and widths. If we are pulling a vacuum on the mold, we can also assign a negative pressure. The addition of vent locations and vent pressure can have a local impact on filling patterns, particularly with thermosetting materials.
New for 2021 – we also have a new burn mark prediction plot that shows up when you run a venting analysis.
Have you ever tried running a Venting analysis in Moldflow Insight?
I hope you liked today's Monday post as much as we did. Make sure to have a look at our next monday blog with some very exciting informations.
Your team from MFS and Mason Myers
Find out more about Moldflow in our Moldflow Insight Trainings!
If you're interested please also have a look at the MF Software and Mason Myers LinkedIn Profile.
Back to the blog overview!