Autodesk Moldflow Insight
The solution for simulation experts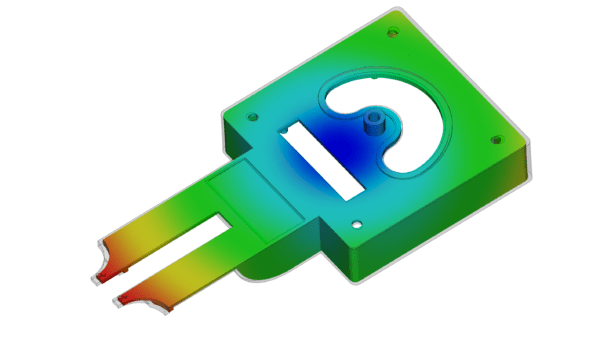 Detailed validation and optimization of part, tool and process
While small simulation solutions concentrate on the analysis of the part, Autodesk Moldflow Insight allows the accompanying simulation across the entire process chain.
We are talking about three simulation phases: Article design (S1), tool design and tool construction (S2) and production (S3). With Autodesk Moldflow Insight, you can validate and optimize parts, molds, and processes individually and exclude potential defects and their causes.
In the associated product trainings, we pass on our years of experience to you and show you how you can use Autodesk Moldflow Insight to optimize parts, molds and processes across all process chains.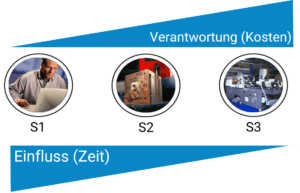 Simulation of complex parts, tool technologies and special processes
Fiber filled parts
2 component parts
Insert and hybrid parts
Metal or ceramic powder parts ('green parts')
Duroplast and elastomer parts
Tool inserts
Conformal and variothermal cooling
Cascade runners
Modern hot runner technologies such as HRS FlexFlow
Internal gas pressure processes
Foam injection molding
(Injection) imprinting
Co and Bi injection molding ("Sandwich")
and many more
High-grade parallelization through cloud computing
Extension of licenses. Increased computing power.
Insight customers can also run their simulations in the Autodesk cloud parallel to their own in-house computers. These are billed at flat rates. The cloud is particularly suitable for peak loads or complex calculations with a high number of elements, as it no longer blocks your own hardware and generates manageable costs in the cloud – regardless of whether the calculation takes 3 hours or 3 days. The Autodesk Cloud shows its full power in DoE calculations – parallel operation of up to 43 Insight licenses is possible with this solution.
For better comparability of the main software features please check out the table below
| | | | | | |
| --- | --- | --- | --- | --- | --- |
| | Adviser Premium | Adviser Ultimate | Insight Standard | Insight Premium | Insight Ultimate |
| Import of common CAD formats | ✔ | ✔ | ✔ | ✔ | ✔ |
| Modelling of runners | | ✔ | ✔ | ✔ | ✔ |
| Modelling of cooling systems | | ✔ | ✔ | ✔ | ✔ |
| Modelling of part inserts | | | ✔ | ✔ | ✔ |
| Modelling of tool inserts | | | ✔ | ✔ | ✔ |
| Import of assemblies | | | ✔ | ✔ | ✔ |
| Midplane meshes | | | ✔ | ✔ | ✔ |
| Dual Domain meshes | ✔ | ✔ | ✔ | ✔ | ✔ |
| 3D meshes | ✔ | ✔ | ✔ | ✔ | ✔ |
| 3D meshing of runners | | | ✔ | ✔ | ✔ |
| 3D modelling of cooling systems | | | | ✔ | ✔ |
| 3D modelling of heating systems | | | | ✔ | ✔ |
| | | | | | |
| --- | --- | --- | --- | --- | --- |
| | Adviser Premium | Adviser Ultimate | Insight Standard | Insight Premium | Insight Ultimate |
| Injection point evaluation | ✔ | ✔ | ✔ | ✔ | ✔ |
| Process window evaluation | ✔ | ✔ | ✔ | ✔ | ✔ |
| Fill | ✔ | ✔ | ✔ | ✔ | ✔ |
| Fiber orientation | ✔ | ✔ | ✔ | ✔ | ✔ |
| Packing | | ✔ | ✔ | ✔ | ✔ |
| Runner optimization | | ✔ | ✔ | ✔ | ✔ |
| Warpage | | ✔ | ✔ | ✔ | ✔ |
| Tool cooling (average) | | ✔ | ✔ | ✔ | ✔ |
| Tool cooling (transient) | | | ✔ | ✔ | ✔ |
| Venting | | | ✔ | ✔ | ✔ |
| Part insert / Core shift | | | ✔ | ✔ | ✔ |
| Valve gates | | | ✔ | ✔ | ✔ |
| Design of Experiments | | | | ✔ | ✔ |
| Variothermal cooling | | | | ✔ | ✔ |
| | | | | | |
| --- | --- | --- | --- | --- | --- |
| | Adviser Premium | Adviser Ultimate | Insight Standard | Insight Premium | Insight Ultimate |
| 2K injection molding | | | ✔ | ✔ | ✔ |
| Powder injection molding | | | ✔ | ✔ | ✔ |
| Reactive molding | | | ✔ | ✔ | ✔ |
| RTM / SRIM | | | ✔ | ✔ | ✔ |
| Imprinting | | | | | ✔ |
| Injection molding imprinting | | | | | ✔ |
| Internal gas pressure process | | | | | ✔ |
| Foaming | | | | | ✔ |
| Co-injection molding | | | | | ✔ |
| Bi-injection molding | | | | | ✔ |
| Multiple cylinder injection molding | | | | | ✔ |
| | | | | | |
| --- | --- | --- | --- | --- | --- |
| | Adviser Premium | Adviser Ultimate | Insight Standard | Insight Premium | Insight Ultimate |
| Thermoplasts | ✔ | ✔ | ✔ | ✔ | ✔ |
| Tool steels and alloys | ✔ | ✔ | ✔ | ✔ | ✔ |
| Cooling media | ✔ | ✔ | ✔ | ✔ | ✔ |
| Elastomers | | | ✔ | ✔ | ✔ |
| Duromers | | | ✔ | ✔ | ✔ |
| | | | | | |
| --- | --- | --- | --- | --- | --- |
| | Adviser Premium | Adviser Ultimate | Insight Standard | Insight Premium | Insight Ultimate |
| Number of parallel simulations | ∞ | ∞ | 1 | 3 | 3 |
| Number of cores per simulation | up to 100 | up to 100 | up to 100 | up to 100 | up to 100 |
| Queue (Job Manager) | | | ✔ | ✔ | ✔ |
| Access to Cloud computing | | | ✔ | ✔ | ✔ |
| | | | | | |
| --- | --- | --- | --- | --- | --- |
| | Adviser Premium | Adviser Ultimate | Insight Standard | Insight Premium | Insight Ultimate |
| Autodesk Moldflow Design | ✔ | ✔ | | | |
| Autodesk Moldflow Communicator | ✔ | ✔ | ✔ | ✔ | ✔ |
| Autodesk Fusion 360 | ✔ | ✔ | ✔ | ✔ | ✔ |
| Autodesk CFD (Solver) | | | | ✔ | ✔ |
| Autodesk Helius PFA | | | | | ✔ |