Increased productivity through custom tools

In 2017 MFS started to work intensively with the Synergy API. After first using the core functionality of the Synergy API, other software development technologies were added over time to make applications faster and more user-friendly. Numerous customer projects have already been realized.
A frequently requested project is an automated, standardized report generator. Due to the high demand, MFS has developed a generic version of this tool, for whose beta phase you can register below.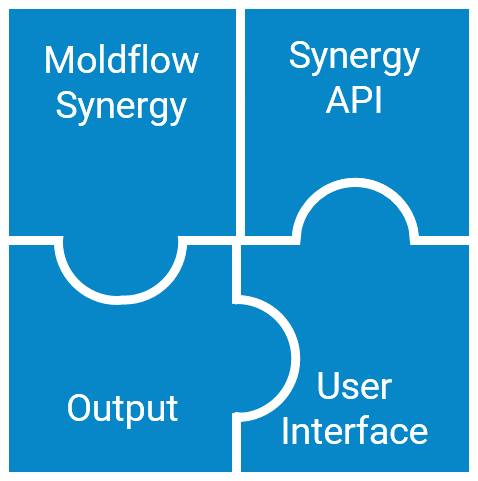 Our previous range of services:
Automation and standardization of Autodesk Moldflow
Automatic report generation
PLM-Integration
Automated geometry modeling
Routines for quality assurance
Simplification of working with large models
Additional functions for Autodesk Moldflow
MFS Report Generator Lite (Beta)
Due to the high demand and the successful introduction of individually created report generators to first customers, we decided to provide a free report generator with limited performance and functionality.
You too can benefit from automation by registering for the beta phase of the free Report Generator Lite. A paid, more powerful Pro version with additional features is expected to be released later this year.
Quick and easy entry of report information
Create reports in seconds
Enterprise standardized reports
User Interface of the new MFS Report Generator Lite