How to create Conformal Cooling Channels!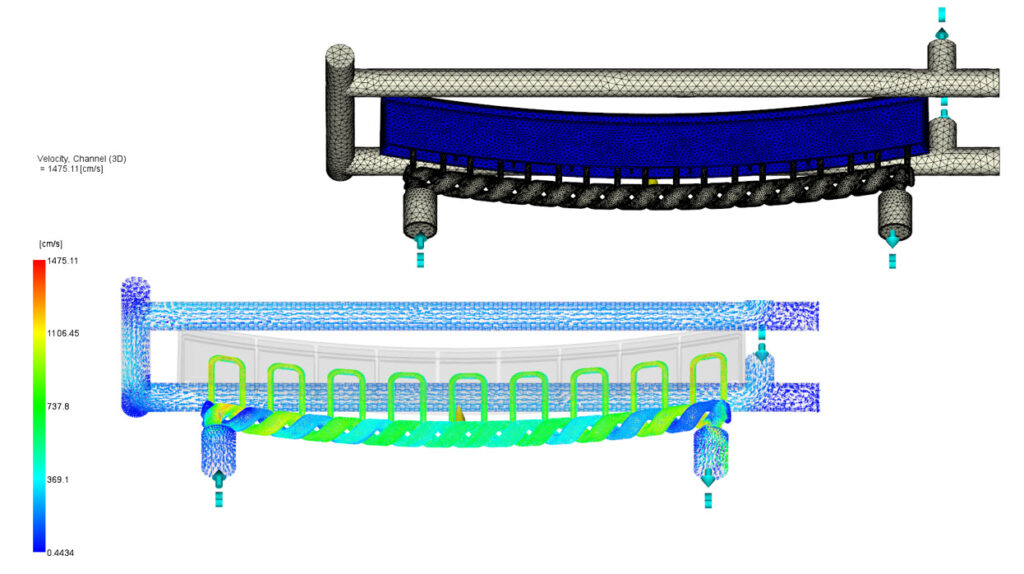 I remember back in college, almost 20 years ago, we heard rumors of some company in Europe that was 3D printing metal. Today, 3D printing mold inserts is more common and allows us to create conformal cooling channels and mold inserts.

Conformal cooling channels can be created via 3D printing or gun-drilled channels that mimic the contour of our parting lines or plastic parts. We need to place these cooling channels in hotter areas of the mold.

Moldflow can simulate your conformal cooling channels as well. Any channels that are too complex to model as beams, simply bring them in as a CAD body. You can change that CAD body to Channel 3D and assign 3D inlets & 3D outlets TO THE CAD BODY before using the 3D channel mesh option. You can then set your water temperature and flow control to the 3D cooling inlets.

You have to be Cool(FEM) to use 3D Channels so feel free to use Average within Cycle or either of the transient cooling options.
Your team from MFS and Mason Myers
Find out more about Moldflow in our Moldflow Insight Trainings!
If you're interested please also have a look at the MF Software and Mason Myers LinkedIn Profile.
Back to the blog overview!