How to use the Design Advice feature for plastic parts in Fusion 360!
Did you know that Fusion 360 can help you design plastic parts?
 
Under the Plastic tab, you can create or assign a Plastic Rule to your plastic components. Next, you can run a Design Advice to get information on wall thickness, undercuts, knife edges, and draft angle. This is a function that has already been included in Moldflow Adviser for some time and which many of our customers use for component optimization.
First, one of the components must be selected in a design file and then the demolding direction in the injection mold must be defined. By clicking on Analyze, 4 results are generated within a few seconds. In addition to color results, which can also be varied intuitively using a scale, design recommendations are also given in the form of tips and tricks. This function can be especially helpful to designers who have rarely had to deal with plastic components and who still want to gain experience in designing with plastics. In Fusion 360, the results are also determined using a new technology that uses many small squares to measure the volumes in the part. This method works perfectly with the Simulation Extension in Fusion 360, which allows a part to be tested for both fillability in injection molding and strength using mechanical simulations following part design.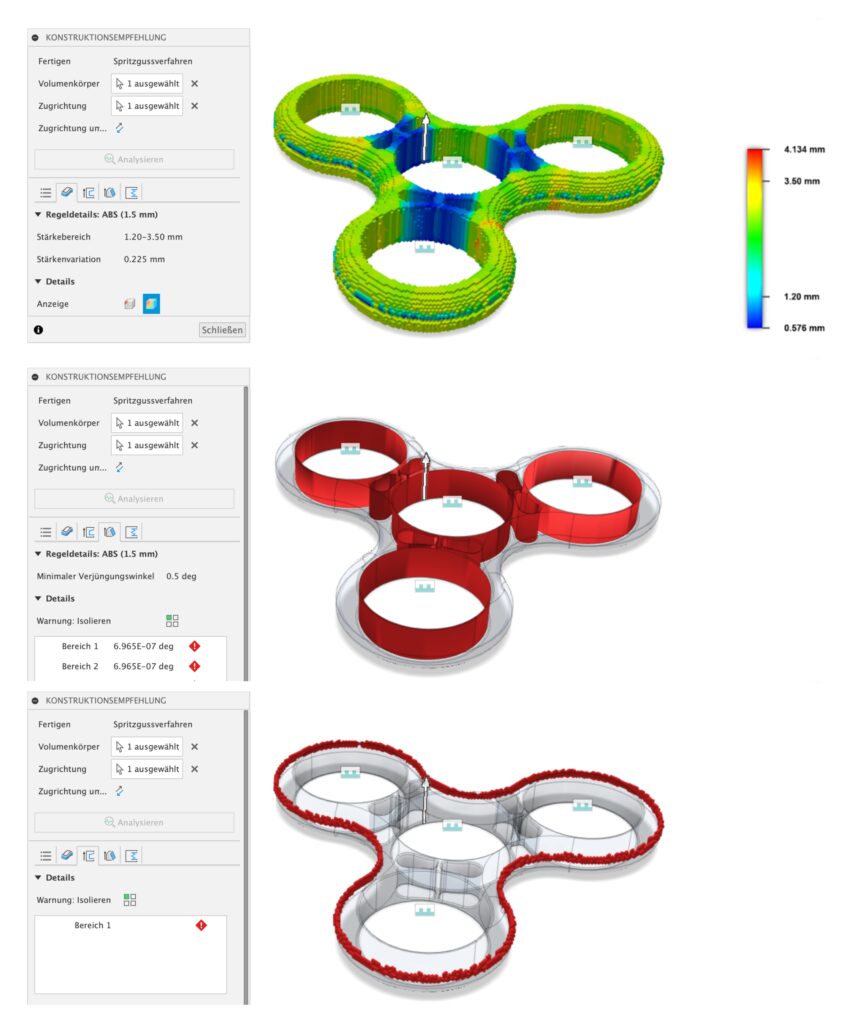 Have you ever tried the Design Advice feature for plastic parts in Fusion 360?