Learn about 2023 Features and their Improvements in Moldflow!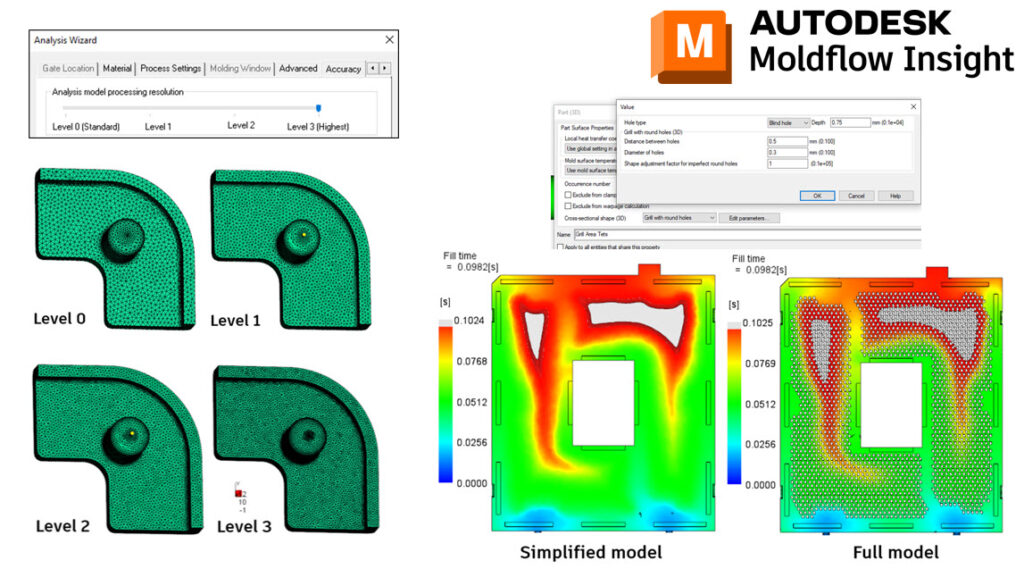 Did you know that Moldflow Adviser and Moldflow Synergy/Insight 2023 are available?
 
In 2023, we introduced the concept of a Named User model for all Moldflow products.
 
With Adviser 2023, we have made some improvements to the solve times when using a Level 3 Accuracy. This was achieved by making some modifications to how the part meshes behind the scenes.
 
With Synergy/Insight 2023, we have made improvements with Midplane Injection Compression, 3D Fiber Orientation Predictions, 3D Sink Mark predictions, Cool(BEM) solver, Shrinkage Compensation per Cavity, and introduced 3D Grill Elements.
 
What is your favorite 2023 feature?
 
Your team from MFS and Mason Myers
Find out more about Moldflow in our Moldflow Insight Trainings!
If you're interested please also have a look at the MF Software and Mason Myers LinkedIn Profile.
Back to the blog overview!